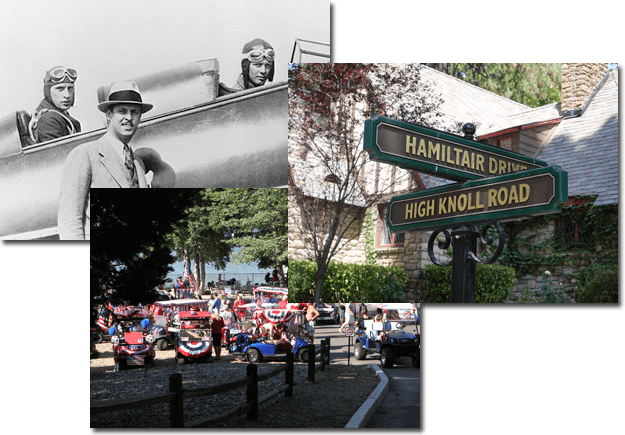 Welcome!
---
Hamiltair is the mountains original premiere private estates community. Established in 1961, its heritage and planning are unique in the mountains. So, take a look around and discover the incredible experience, community, and gated neighborhood that is Hamiltair.
June 11, 2021
7/4/2021 – Hamiltair 4th of July & ALA Fireworks Spectacular are all on for Sunday the 4th! RSVP by June 30th for the 6th Annual Golf Cart Parade and Beach BBQ!
MARINAS
Remember: ONLY Hamiltair Estates Members may rent docks in Hamiltair Estates.
Please tie up your boats correctly & remove chairs/large-objects from docks. A chair or improperly tied-up boat can cause major DAMAGE to the dock, other boats, and even personal injury!
MISC
The ROSTER is now always current, and available exclusively ONLINE! Residents please login to manage your Roster information as well as to view/search the Roster.
---
MORE ALERTS
Please watch this space for future reminders or key events.
Welcome to Hamiltair's new website!
---
Take a look around, learn a little about Hamiltair's history, check the webcams, send your guests here for community event details, and enjoy the new additions that are yet to come.
Please be patient as the website is still evolving and may change notably over the following weeks and months as new features are added & existing ones changed.
Questions? Feel free to contact HPOA anytime.
Guests / Trades / Brokers